22 May, 2014
bugün O'nun doğumgünü!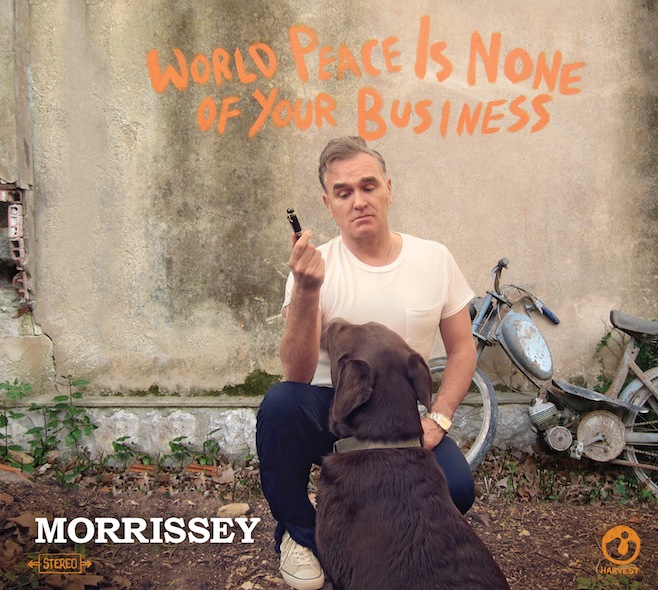 Posted in :
Kent Kedisi
on
by :
Kent Kedisi
Tags:
British
,
İstanbul
,
Morrissey
,
Pop
"O" tabi ki bugün itibariyle 55. yaşını kutlayan Morrissey..
3 gündür kendisiyle yatıp kalkıyorduk zaten; kendi doğumgününden hemen önce bizlere yeni albümünden "Istanbul" şarkısını hediye etmişti. Ezanla başlayan ve evet bu başlangıcıyla karışık duygular hissettiren ve çok süper biten "Istanbul"u ben sevdim. Temmuz'da çıkacak yeni albüm "World Peace Is None of Your Business" albümünü de sabırsızlıkla beklememize vesile oldu bu ön gösterim.. (Şarkıyı Spotify üzerinden dinleyebilirsiniz..)
Benim için Morrisey'in ne kadar önemli olduğunu bu blogda çeşitli yazılarda defalarca söylemişimdir. O benim için sadece efsanevi bir şarkıcı değil, aynı zamanda en kadim dostlarımdan sayılır.
Doğumgünü şerefine 2003 yılından bir belgesel ile sizleri başbaşa bırakıyorum: The Importance of Being Morrissey.
İyi ki doğdun Moz!