19 October, 2012
İz Bırakanlar: Dream With The Fishes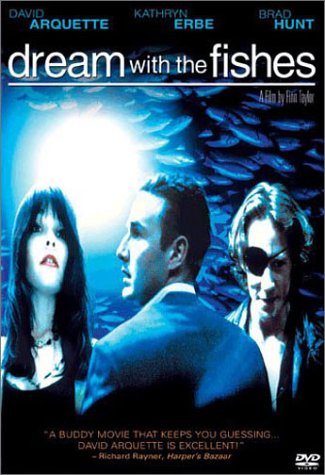 Posted in :
Kent Kedisi
on
by :
Kent Kedisi
Tags:
Dream with the Fishes
,
Jeremy Toback
,
Nick Drake
,
Patti Smith
,
Sinema
,
Soundtrack
,
Squirrel Nut Zippers
,
The Waterboys
,
Tindersticks
Nedir Dream with the Fishes? Bir film.. 1997 yılının yağmurlu bir İstanbul gününde, ne yazık ki artık olmayan güzelim Alkazar Sineması'nda tamamen tesadüfen izlenmiş, filmin sonundaki şarkı ve bilumum yazılar bitene kadar beni koltuğa mıhlamıştır. Vizyondayken izleyenlerin sayısı benim çevremde bir elin parmakları kadar.. Nasıl bir filmdir derseniz, hem eğlenceli hem hüzünlü bir kaybeden hikayesi diye tanımlarım.
Filmi merak edenler için bir tüyo: youtube'da 9 bölüm halinde mevcut..


Bizim buradaki esas konumuz ise filmin on numara beş yıldız olan soundtrack'i..
Bu soundtrack Jeremy Toback'la bizi tanıştırmış, Tindersticks ve Nick Drake sevgimizi perçinlemiş, The Waterboys'u dilimize pelesenk yapmıştır. Fazla uzatmadan şarkılara yer açayım.
Ve de unutmadan: "no dreams or fishes were harmed in the making of this film."
"Sadness" – Greg Brown

"Wing" – Patti Smith

"El Diablo En El Ojos" – Tindersticks
"Blue Angel" – Squirrel Nut Zippers
"River Man" – Nick Drake
"I'm Holding You" – Ween
"The Word Behind Words" – Jeremy Toback
"Soul Sauce" – Cal Tjader

"Losing Side Of Me" – The Mavericks
"I Wish You Love" – Friends of Dean Martinez

"Hell" – Squirrel Nut Zippers

"Abegail Anne" – Jeremy Enigk

"Why Would I Want To Die!" – Grandaddy

ve mıhlayan kapanış:
"Fisherman's Blues" – The Waterboys