19 June, 2014
"just kids".. reloaded!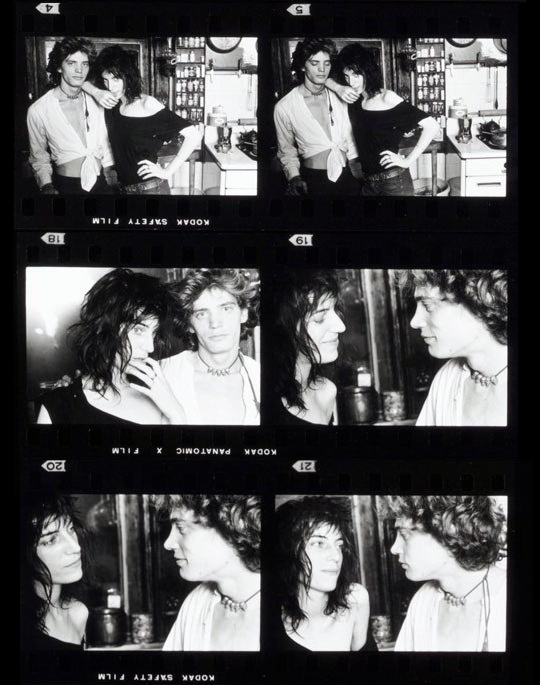 Posted in :
Kent Kedisi
on
by :
Kent Kedisi
Tags:
Books
,
Just Kids
,
Music
,
Patti Smith
,
Robert Mapplethorpe
"We learned we wanted too much. We could only give from the perspective of who we were and what we had. Apart, we were able to see with even greater clarity that we didn't want to be without each other."
"just kids"
An autobiography by Patti Smith about her relationship with Robert Mapplethorpe.
It has been a long time since I read it.
However, still from time to time, I go through the book and read my favorite passages.
I can never get enough of this fairy tale.
Just because fairy tales are beautiful.
And… I adore fairy tales.
"I imagined myself as Frida to Diego, both muse and maker. I dreamed of meeting an artist to love and support and work with side by side."
When I look at their photos,
I see a lot of things.
Intimacy and trust.
Love and compassion.
A closeness beyond words.
A relationship based on limitless loyalty.
All their photos express: "Aren't we so unique and so beautiful?"
The pride of their unique friendship is imprinted on all the photos.
They are photos from seventh heaven.
I adore them.
"What will happen to us?" I asked. "There will always be us," he answered.
A lot people who have read "just kids" would like to live in that era, to stay in a room of the Chelsea Hotel, and to be Patti or Robert.
But none of these can be as beautiful as being "Patti and Robert".
They knew this very well, and put a lot of effort in protecting this unique union.
"He took twelve pictures that day.
Within a few days he showed me the contact sheet. "This one has the magic," he said.
When I look at it now, I never see me. I see us."
Like all fairy tales, this unique one has also ended.
This time, the prince ate the poisonous apple, and left the princess behind to tell their story .
"We went our separate ways, but within walking distance of one another."