8 October, 2012
Muse Dilinde Aşk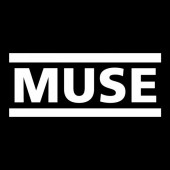 Posted in :
Kent Kedisi
on
by :
Kent Kedisi
Tags:
Aşk
,
Muse
,
Müzik
Muscle Museum tanıştırdı beni Muse ile. Radyoda duyup sonrasında sözlerini internette bulmuş, hayatıma yeni bir grup girdiği için pek sevinmiştim. Hayatıma yeni başka şeylerin de girdiği bir dönemdi. O zaman şöyle diyordu Matthew:
And I don't want you to adore me
Don't want you to ignore me
When it pleases you
And I'll do it on my own
Evet hem hayran olmasın hem de yok saymasındı beni. Aynı albümdeki bir başka şarkıda da –Uno– "You could have been number one" diye isyan ediyordu. Hep birileri 1 numara olmak zorunda mıydı?
Sorunun cevabını bulduğumda radyodan yine o tanıdık ses yükseldi; Plug-in Baby'ydi duyduğum. Bu şarkıyı sadece bir kez dinlemek mümkün olamadı hiç, loop'ta takılıp kaldığım çok oldu. Matthew yine bir şeyler anlatmaya çalışıyordu sanki:
The underneath is no big surprise
Now it's time for changing
And cleansing everything
To forget your love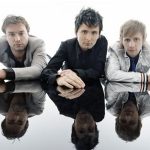 Zaman geçti. Geçtiğini Matthew da anladı, Time Is Running Out diye seslendi radyodan bu sefer. Sonsuza kadar sevmelerin zamanı gelmişti. Endlessly bir nevi "iyi günde kötü günde" idi benim için:
Hopelessly I'll love you endlessly
Hopelessly I'll give you everything
But I won't give you up
I won't let you down
And I won't leave you falling
If the moment ever comes
Hayattan beklentilerin arttığı yaşlar gelince bu sefer Starlight'ı gönderdi kulaklarımıza. Bizi uzaklara götürecek teknelerin hayalini kurmaya başladık.
Far away
This ship is taking me far away
Far away from the memories
Of the people who care if I live or die
Her şey süt liman gitmezdi tabi. Açığa vurulmamış tutkuları da birilerinin seslendirmesi gerekecekti bir gün. O gün geldiğinde kullanılmak üzere Undisclosed Desires vardı neyse ki.
Please me
Show me how it's done
Trust me
You are the one
13 yıllık hikayenin sonunda şiirlere, şarkılara, filmlere konu olanın aşk mı bir tür delilik mi olduğu ise hala anlaşılamamıştı.
And now, I need to know is this real love,
Or is it just madness keeping us afloat?
Sevgili Muse, sen hep böyle kal hayatımızda, beraberce anlamaya çalışırız..