22 August, 2013
Plak Zamanı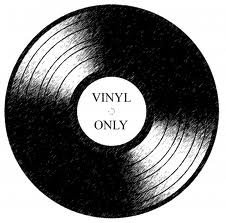 Posted in :
Kent Kedisi
on
by :
Kent Kedisi
Tags:
Atoms for Peace
,
David Bowie
,
Kontraplak
,
The National
,
The White Stripes
Plak konusunun kendisi bizzat bir bağımlılık.
Periyodik olarak gidip plaklanmak gerekiyor 🙂
Öyle herhangi bir plaklanma da kesmiyor.
Eskilerden olacak, yeniler olacak.
Bir de bildiğin yerden olacak.
Yani plak kadar plağı aldığın yer de bir bağımlılık öğesi.
Soğuk müzik marketlerden aldıkların kesmez, ille de bir tanıdık yüz görüp bir fincan kahve paylaşıp iki kelam laf ederek alasın gelir.
Öyle bir ritüel plak almak benim için..
Anlaşılacağı üzere bugün benim Kontraplak günümdü 🙂
Ganimetlerim şöyle:
David Bowie – Images (Bowie koleksiyonu büyüyor, tamamlanınca buradan bir yazıyı hak eder.)
The White Stripes – Under Great White Northern Lights (2007 Kanada turundan kayıtlar..)
Atoms for Peace – Amok (Thom Yorke aşkına!)
The National – Trouble Will Find Me (The National'ı keşfe başlangıç..)
Plağı dururken dijitali kesmez ama, buyrun ganimet içeriklerinden bir demet:
David Bowie – Love You Till Tuesday
The White Stripes – Seven Nation Army
Atoms for Peace – Ingenue
The National – Sea of Love