16 January, 2018
dolores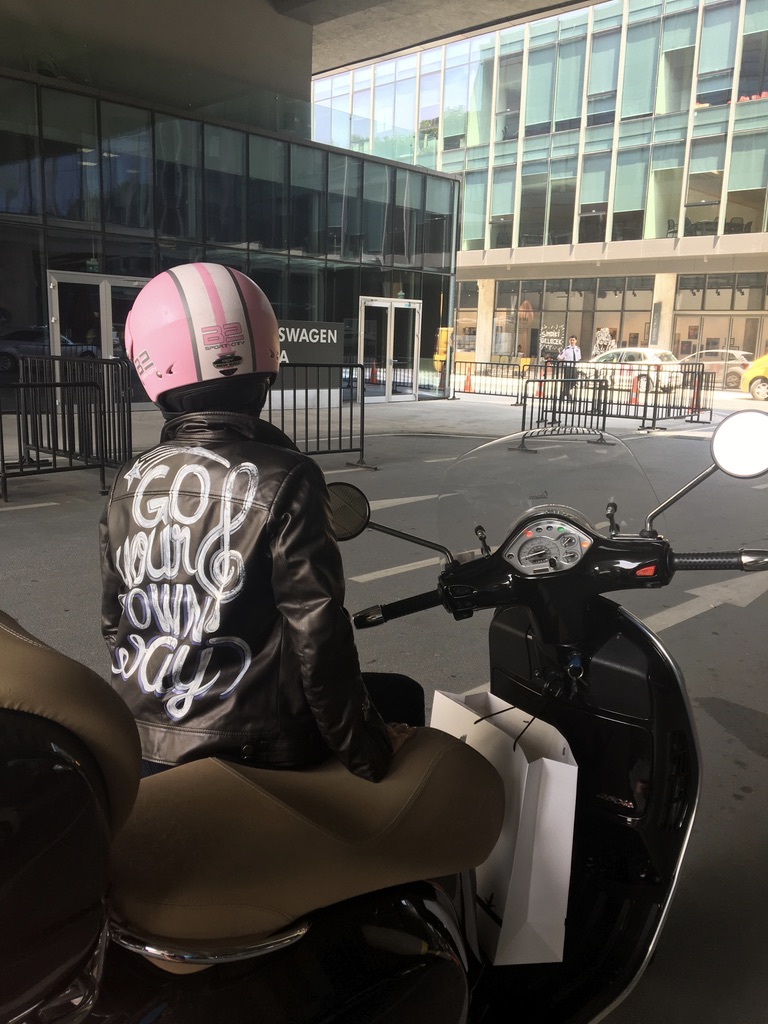 Posted in :
Kent Kedisi
on
by :
Kent Kedisi
kilometrelerce öteden "Cranberries Dolores" yazdı cancağzım. sonra ekledi "46 yaş.. bu akşam bir yazı bekliyorum senden".
işte bu yazı o yazı.
1993'te Linger'la tanışmıştık ilk Dolores'in sesiyle. ama ne ses. hüzünlü, isyankar, sürprizli. her şey bir arada.
sonra Zombie geldi. geceleri bar gezmelerimizin olmazsa olmazı oldu. detone ve çığlık çığlığa "Zoooom-bie, zooom-bie, zoom-bie-bie-bie" diye bağırdık durduk yıllarca. valla bak.
neyse Dreams, Promises, When You're Gone, Ode To My Family, Just My Imagination, Dreaming my Dreams.. say say bitmez ezbere bildiklerimiz.
kişisel tarihimde Linger sonrası not düştüklerim ise elbette ki Dreams, Animal Instinct, Go Your Own Way ve Daffodil Lament.
Go Your Own Way'i orijinalinden, Fleetwood Mac'ten, çok Dolores'ten dinlerim hep. yıllar sonra deri ceketimin arkasındaki motto oldu. müthiş şarkıdır, müthiş sözler, müthiş ritim. çünkü mühimdir kendi yolundan yürümek.
ve işte o Dolores'i, katolik bir aile içinden rock dünyasına, tacizden depresyona uzanan hayatıyla uğurladık dün.
gençliğimizin tüm güzel anlarına, aşık olup saçmalamalarımıza, asi olup tepinmelerimize kadar eşlik ettiği için müteşekkirim kendisine.
ve dün Dreams fondayken gözlerimin dolmasının bir nedeni de onu dinlerken yaşlarımızın bu kadar yakın olduğunu, benden sadece 6 yaş büyük olduğunu fark etmememdendir.
zaman geçiyor. ve bak her şey bize artık belki de sadece bunu hatırlatıyor. kasılıp gerilmek, "hmm acaba mı?" diye düşünüp ötelemek zamanı değil artık, yaşamak yaşamak hayalleri bırakmamak zamanı…
yani nedir? şu şarkıdaki gibi:
Oh my life is changing everyday
In every possible way
And oh my dreams
It's never quite as it seems
Never quite as it seems
I know I felt like this before
But now I'm feeling it even more
Because it came from you
Then I open up and see
The person falling here is me
A different way to be
I want more, impossible to ignore
Impossible to ignore
And they'll come true
Impossible not to do
Possible not to do
And now I tell you openly
You have my heart so don't hurt me
You're what I couldn't find
A totally amazing mind
So understanding and so kind
You're everything to me
Oh my life is changing everyday
In every possible way
And oh my dreams
It's never quite as it seems
'Cause you're a dream to me
Dream to me
huzur içinde uyu Dolores. zor bir yaşamın olmuştu ama bize harika izler bıraktın, yukarıdan bizi izlemeye devam et. belki hayallerimizi gerçekleştirdiğimize şahit olursun, kim bilir.