7 January, 2014
masal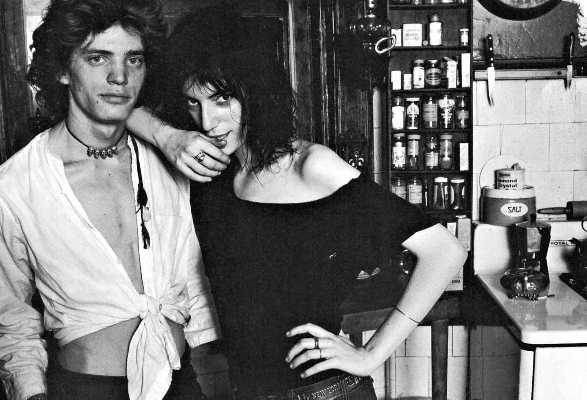 Posted in :
Kent Kedisi
on
by :
Kent Kedisi
Tags:
Book
,
Just Kids
,
Music
,
Patti Smith
,
Robert Mapplethorpe
"just kids"
okuyalı uzun zaman oldu.
fakat hala ara ara kitabı açıp sevdiğim yerlerine tekrar tekrar göz atıyorum.
doyamıyorum.
çünkü masallar güzeldir.
ve ben masallara bayılıyorum.
"I imagined myself as Frida to Diego, both muse and maker. I dreamed of meeting an artist to love and support and work with side by side."
ve onların fotoğraflarına bakınca,
-onlar derken; patti smith ve robert mapplethorpe-
ne diyordum?
fotoğraflarına bakınca,
çok şey görüyorum.
yakınlık ve güven.
sevgi ve şefkat.
"biz çok güzeliz" ve bunun verdiği haklı gurur.
öylesine güzel tüm fotoğrafları.
onlara da bayılıyorum 🙂
"What will happen to us?" I asked. "There will always be us," he answered."
"just kids"i okuyan bir çok insan o dönemde yaşamak, Chelsea Hotel'in bir odasında kalmak, ya Patti ya da Robert olmak istemiş olabilir.
ama bunlardan hiçbiri herhalde "Patti ve Robert" olmak kadar güzel olamaz.
onlar da bunun çok farkında olmuş.
ve bunu korumak için çaba göstermişler hep..
"He took twelve pictures that day.
Within a few days he showed me the contact sheet. "This one has the magic," he said.
When I look at it now, I never see me. I see us."
ve sonunda bu masal da tüm masallar gibi bitmiş..
bu sefer prens olmuş zehirli elmayı yiyen.
prenses ise hikayelerini anlatmaya hep devam etmiş..
"We went our separate ways, but within walking distance of one another."